Instructor Goal
As your instructor, my goal is to share years of diving experiences with students seeking Open Water through Divemaster and specialty course certifications as well as cave and technical diving certifications. I offer relaxed, student-focused classes. Student-instructor ratios are usually 4:1 (smaller for some courses) so you receive the best possible instruction. Students complete a course feeling confident in their abilities.
About the Instructor
Glenn Van Vliet is a DSAT Tec Deep Instructor, PADI Master SCUBA Diver Trainer, and PSAI Sport, Cave, and Technical Diving Instructor and has logged well over a thousand dives in the Caribbean, Bahamas, Mexico, Honduras, and Southeast and Northwest U.S. He enjoys diving wrecks and reefs off the coast of Destin and is a certified DSAT Tec Deep Trimix diver. He equally appreciates Florida's impressive freshwater springs and is a certified NSS-CDS Full Cave diver and recipient of the NSS-CDS Abe Davis Award, NACD Wakulla Award, and PSAI Hal Watts Award for safe cave diving.
PADI posted a short article here:  Tec Trimix Training
Glenn is the prior vice president of the Emerald Coast Scubaholics and a member of Eglin Dive Flight. The clubs support monthly dives, environmental awareness, and clean-up efforts on the Emerald Coast.
Here is a link with the Emerald Coast Reef Association including the prep work and logistics to scuttle the Monica Lee as a new dive site off the coast of Destin:  ECRA Monica Lee Artifical Reef Project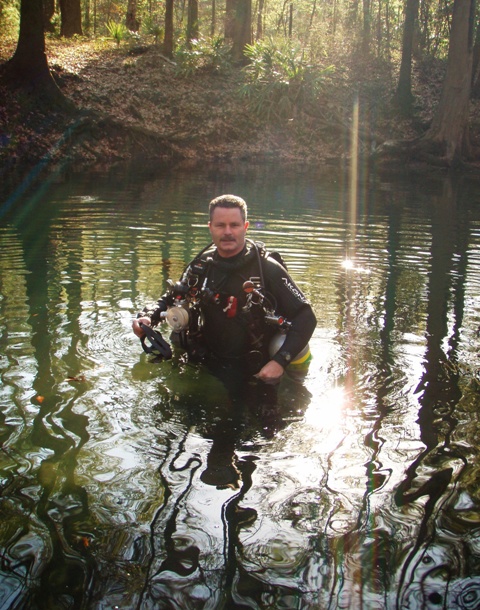 PADI Student Forms
Adventures in Diving Liability Release
Enriched Air Liability Release
Safe Diving Statement of Understanding
Non-Agency Disclosure Agreement
PSAI Student Forms